Thursday, July 24, 2014
"
A strong woman is not threatened. It's okay to be sweet. It's okay to be feminine. It's okay to be vulnerable and generous. It's not a sign of weakness to need. It's okay to be supportive of your guy. It's not about control.
"
- Lynda Carter on Wonder Woman's strength
Happy birthday, LC!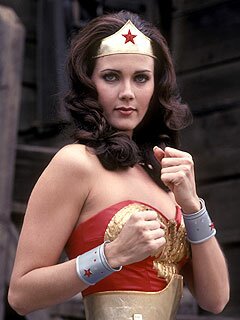 Tuesday, July 22, 2014
There were already reports that she was spotted on The Avengers sequel's set, but Hayley Atwell has confirmed that we'll indeed see Peggy Carter on the big-screen again after she hits the small-screen
Monday, July 21, 2014
Wednesday, July 16, 2014
"
For better or worse (trust us, it's worse), [Downey, Jr.'s] Tony Stark has devised a plan that won't require him to put on the Iron Man suit anymore, and should allow Captain America, Thor, Black Widow, Hawkeye, and the Hulk to get some much needed R&R as well. His solution is Ultron, self-aware, self-teaching, artificial intelligence designed to help assess threats, and direct Stark's Iron Legion of drones to battle evildoers instead.
"
Joss Whedon
I don't think there is enough squeeing about this
Can we talk about how daper Rhodey looks in his suit?
Tuesday, July 15, 2014
so let me get this straight-

fanboys are fine with thor being a FROG and with a horse-faced alien named beta ray bill picking up the hammer but

as soon as a WOMAN is worthy of picking up the hammer and taking on the mantle of god of thunder

marvel's crossed the line, made it too unrealistic, and now fans are gonna bitch and whine?

k
the boys who use superheroes to propagate and enforce oppressive racial and sexual narratives—even the writers—aren't real fans. they're usurpers. they've betrayed what these characters stand for and why they were created. Superheroes were dreamed up and drawn by kids who had to change their fucking names to be fit for print, you think a guy named Jacob Kurtzburg is going to agree with you that Spiderman can't be a minority because it isn't true to the character? You think William Marston is gonna rise from his kinked-up polyamorous female supremacist grave and like your post about how Gail Simone would be better employed bringing your nasty ass a sandwich?

Get the fuck out of my face. I'm not the fake fan here. I'm not the poison ruining comics. You are. Superheroes are our dream. Get out.