Friday, September 19, 2014
The worst part of the Deadpool movie is now people are talking to Rob. Liefield like his opinions matter.
Thursday, September 18, 2014
EXCLUSIVE: Marvel in advanced negotiations to send superhero film to Pinewood-Shepperton for mid-2015 shoot.
"
In a study of children aged 2-5, parents interrupted their daughters more than their sons, and fathers were more likely to talk simultaneously with their children than mothers were. Jennifer Coates says: "It seems that fathers try to control conversation more than mothers… and both parents try to control conversation more with daughters than with sons. The implicit message to girls is that they are more interruptible and that their right to speak is less than that of boys."
Girls and boys' differing understanding of when to talk, when to be quiet, what is polite and so on, has a visible impact on the dynamics of the classroom. Just as men dominate the floor in business meetings, academic conferences and so on, so little boys dominate in the classroom - and little girls let them.
"
X  (via albinwonderland)
Working with children for over a decade, this is something I've noticed, actually. And for the majority, the little girls in my class and my co-worker's classes all sit quietly and listen MUCH better than the boys do. Most boys don't care to be quiet and sit still. And I don't think this is an attribute of boys being "rowdier" or more "hyper" - believe me, the girls are JUST as off the wall as the boys if you aren't telling them not to. It must be a learned behavior, and it must be enforced more with the girls so they know they can't get away with it. You have no idea how many times in my career I've heard "boys will be boys," and smiling parents as they tell me with a laugh, sorry, their son is "wild" and a "handful" as they introduce him to the class.
(via voicelikehelvetica)
And that's how you do sexism.  That's how it's so effectively trained into every single citizen and indoctrinated as normal and right.
(via waltzy)
(Source: geviladaheel)
Wednesday, September 17, 2014
"
It's never, never, never the woman's fault. No man has a right to raise a hand to a woman. No means no. […] The one regret I have is we call it domestic violence as if it's a domesticated cat. It is the most vicious form of violence there is, because not only the physical scars are left, the psychological scars that are left. This whole culture for so long has put the onus on the woman. What were you wearing? What did you say? What did you do to provoke? That is never the appropriate question.
"
Joe Biden on Today this morning (h/t Joy)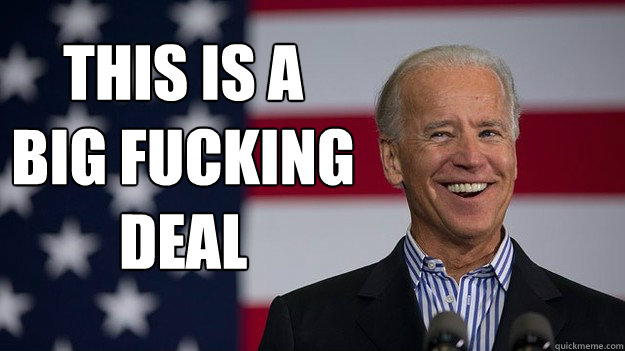 Fandom, I don't understand you. Agent Carter is supposed to be a show about a woman working in an all-male field, and you say you're excited for the feminism. Then when the casting starts coming in and (SHOCKER!) everyone she works with is a guy, you say we should boycott it.
It literally cannot be a show about a woman breaking down doors if there are already tons of women in SHIELD.
And, in any case, we know there is at least one other female regular whose casting hasn't been announced yet.
May 1, 2015 - Avengers: Age of Ultron
July 17, 2015 - Ant-Man
May 6, 2016 - Captain America 3
July 8, 2016 - Untitled Marvel Studios Film (Rumored to be Doctor Strange)
May 5, 2017 - Untitled Marvel Studios Film
July 28, 2017 - Untitled Marvel Studios Film Guardians of the Galaxy 2
November 3, 2017 - Untitled Marvel Studios Film
May 4, 2018 - Untitled Marvel Studios Film (Rumored to be Avengers 3)
July 6, 2018 - Untitled Marvel Studios Film
November 2, 2018 - Untitled Marvel Studios Film
May 3, 2019 - Untitled Marvel Studios Film (Rumored to be Avengers 3 also)

So… that's all we learned.
ETA: Because now we have sources reporting that July 8, 2016 is indeed DR. STRANGE. While this is not unexpected it is interesting because Feige always said Strange would be the Iron Man of Phase 4. Yet we'll be seeing him in Phase 3—opening the possibility that he'd be in Avengers 3.
Tuesday, September 16, 2014